Staff
Our dedicated staff members are here to provide support, compassion, and information to help you through your journey of grief and the celebration of your loved one's life.
Stretch Funeral Home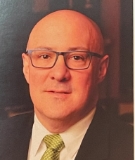 Francis Ragazzone
Licensed Funeral Director
frank@stretchfuneralhome.com
Francis J. Ragazzone "Frank" has been a licensed funeral director since 1996 and has worked with the Stretch family since 2020. Previously, Frank was employed by two well established, reputable, family owned funeral homes located in Northeast Philadelphia.
Frank grew up in the Parkwood section of Northeast Philadelphia, is a 1984 graduate of St. Anselm's School, and Archbishop Ryan High School, Class of 1988.
Additionally, Frank attended Penn State University and graduated from American Academy McAllister Institute of Funeral Service in New York City in 1995.
Starting his career in the funeral business at the age of 14, Frank worked summers with his father Mario (Superintendent of St. Dominic Cemetery in Philadelphia). While working with his father, Frank realized his passion for helping and caring for others that has resulted in an almost 40 year career servicing families in need.
Moving to Delaware County in 2008, Frank lived in Havertown and currently resides in Newtown Square where he is an active parishioner of St. Anastasia Parish.
Frank is the proud father of John Paul Ragazzone, currently a student at the St. Joseph Preparatory School in Philadelphia. In his free time, Frank enjoys watching all sports, especially college football. Frank and John Paul have recently started a father/son tradition, visiting one new college campus each year that includes a football game on campus. Frank and John Paul adopt the home team as their own and support that team to victory.
Frank is extremely proud of his Italian heritage and is a member of the Palombaro Italian- American Club (The Big Club) in Ardmore, Pa. He is also a third-degree member of the Knights of Columbus.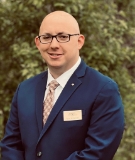 Ryan Verrecchio
Licensed Funeral Director
ryan@stretchfuneralhome.com
Hailing from South Jersey, Ryan is a graduate of Clayton High School in Clayton, Gloucester County.
Following high school, Ryan served honorably as a law enforcement officer at both the Federal and Local level for 9 years until he was forced to retire due to medical issues in 2018.
After Ryan's career in law enforcement ended, he relocated to Garden City Beach, South Carolina, received his degree in Mortuary Science from Fayetteville Technical College in Fayeteville, North Carolina and passed the National Board Exam in both Funeral Service Arts & Sciences.
Ryan is a Licensed Funeral Director and Embalmer in both Pennsylvania and Delaware.
Prior to working for Stretch Funeral Home, Ryan worked for the Goldfinch Funeral Home in Murrells Inlet, South Carolina, Melson Funeral Services in Frankford, Delaware and most recently the Doherty Funeral Home in Wilmington, Delaware.
Ryan has deep roots in community service, is a volunteer EMT with the Five Points Volunteer Fire Company.
Also a member of the Fraternal Order of Police, Federal Law Enforcement Officers Association, and the Loyal Order of Moose, the Benevolent and Protective Order of Elks.
Additionally, Ryan is a fourth degree member of the Coffee Run Council Knights of Columbus and an active parishioner at St. Mary of the Assumption Church in Hockessin, Delaware.
In his spare time, Ryan is a avid fan of the Philadelphia Flyers, enjoys travelling and spending his spare time with family and friends. Ryan currently lives with his girlfriend, Penny and their dog, Peach.